Data center provider Digital Realty's stock price has more than doubled since Bill Stein, MSIA '88, took over as CEO in 2014, and he has set his sights even higher.
Digital Realty completed its IPO in 2004 and enjoyed first-mover status as the first publicly traded data center provider. The company's next phase of growth was ushered in when Stein took over as CEO in 2014.
With its recent merger with DuPont Fabros late this year — the company's third strategic acquisition under Stein's leadership — Digital Realty will become one of the 10 largest real estate investment trusts in the U.S., with a total enterprise value of more than $30 billion. A real estate investment trust, or REIT, is a type of corporation created by Congress to give individual investors the opportunity to invest in very expensive commercial properties. Digital Realty owns and operates 145 properties across North America, Europe, Asia and Australia, but Stein isn't content to rest there. He carefully scouts prospective new markets and is actively looking for an entry to Tokyo. He wants to continue to grow dividends for the company's investors, expand its product offerings and explore new continents.
"I think you'll find us in Latin America within five years, and I think you'll see us expand our colocation product offering globally," he said.
Humble beginnings
Digital Realty traces its roots to 2001, when CalPERS, the California employee retirement fund, picked the private equity predecessor to Digital Realty to serve an adviser for a mandate to invest in technology-related real estate. Most of the initial investments were in data centers; the rest were in offices leased to technology-focused tenants.
The timing — immediately following the burst of the dot-com bubble — was fortuitous, and Digital Realty was able to acquire properties on "very attractive terms," Stein recounted. When it went public in 2004, the company owned 20 properties; most were in major U.S. metropolitan areas, and one was in London.
Because Digital Realty was the first data center provider to go public, much of the IPO road show focused on educating potential investors. "It actually was not an easy IPO," Stein recalled. "It was anything but a blowout. The price range for the IPO was expected to be $14 to $16, but it priced at $12."
Since the IPO, however, Digital Realty has been the single best-performing trust in the MSCI US REIT index — a research-based analytical tool for investors — trading above $120 per share earlier this year.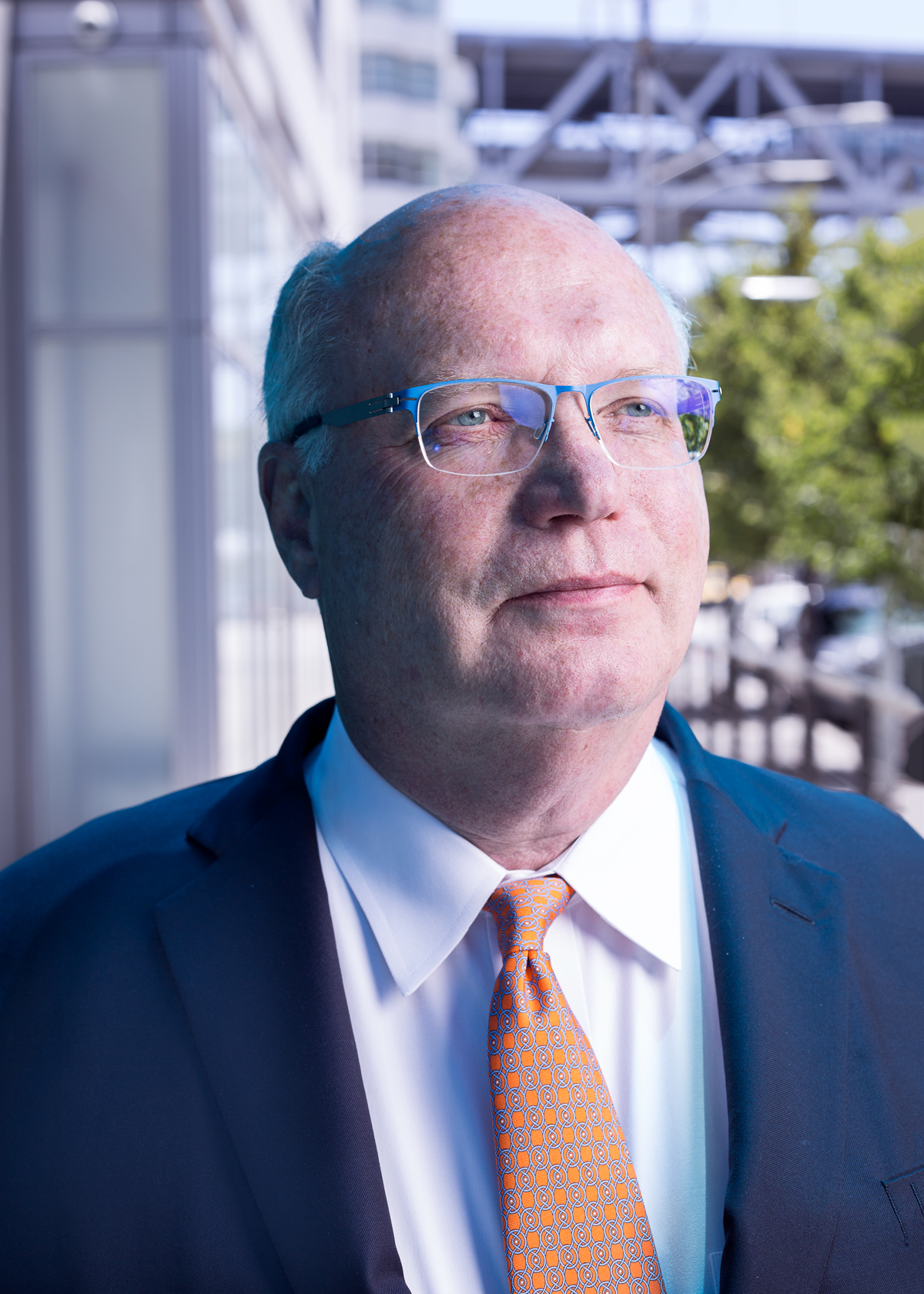 " EVERY DAY IS DIFFERENT. BAD DAYS ARE WHEN YOU LOSE DEALS YOU THINK YOU SHOULD HAVE WON, BUT THAT HAPPENS "
Path to CEO
Stein joined Digital Realty as chief financial officer and chief investment officer shortly before it went public in 2004. He had prior experience as chief financial officer and president at TriNet, another publicly traded REIT, where he had built up good relationships with the investment community and rating agencies.
"It was an opportunity to join a startup, take it through the IPO process and build a business," Stein said, adding that he never imagined he would still be there in 2017. He was named interim CEO in March 2014, and he said his best day on the job came when the board asked him to stay on as CEO permanently in November 2014.
Stein has made sure the company is well-diversified by geography and customer mix and has narrowed the company's strategic focus to connected data center campuses in top-tier markets, selling non-core assets such as office buildings that are leased to technology-focused clients.
Digital Realty's stock price has more than doubled since he took over as interim CEO. He attributes much of this success to several recent acquisitions, but also said primary drivers were transparent communication of a coherent strategic vision for the company and consistent execution against this strategic plan.
Chief Teamwork Officer
Stein prioritizes collaboration among his executive team. Starting in the eight months he served as interim CEO, he began to change the company culture to become more inclusive.
"At my first executive team meeting, I said, 'All of you now have the freedom to speak your mind, but with that freedom comes an obligation to speak your mind if you disagree with the decision that's being made,'" Stein recalled. "I think we have a good back and forth. I don't think anyone at our leadership table is a shrinking violet." Stein attributes his emphasis on collaboration to his time at the Tepper School. A native of Wilkinsburg in eastern Allegheny County, Pennsylvania, Stein earned a bachelor's degree from Princeton University and a Juris Doctor from the University of Pittsburgh. He worked as an attorney for eight years before turning to Carnegie Mellon for an education in business.
"The group study method I learned at the Tepper School has been influential for how I approach running the company," he said. "I definitely seek input from the people on my team." This collaborative work ethic, combined with the skills he honed as a lawyer to articulate an argument, have driven his successes in guiding Digital Realty through a series of transformational acquisitions.
Strategic growth
In 2015, Digital Realty acquired Telx, a leading provider of colocation and interconnection data center services with a presence in 20 facilities across the U.S., 11 of which were leased from Digital Realty. The Telx acquisition expanded Digital Realty's product offering to include interconnection, or the physical exchange of data traffic between customers within a data center — an attractive, high-growth, high-margin business.
In 2016, Digital Realty benefited from a merger between two of its competitors when Equinix acquired a company called Telecity, a European provider of colocation and interconnection offerings. The antitrust regulatory authority in Europe required Equinix to sell eight assets, including two of the most desirable properties, to a viable competitor within a matter of months in order to close the deal. As a result, Digital Realty picked up eight strategic assets in London, Amsterdam and Frankfurt.
Digital Realty had laid out a multiyear plan to expand the colocation and interconnection capabilities acquired with Telx into Europe, but the company was able to accelerate its plan by several years with this acquisition.
Most recently, the company announced a merger with DuPont Fabros Technology, a leading provider of wholesale data centers in three major markets in the U.S. The transaction should benefit both companies: DuPont Fabros currently lacks geographic and client diversity, with all 12 of its assets concentrated in just three markets, and it relies on three major clients, including Microsoft and Facebook, for more than half of its revenue. Combining with Digital Realty's larger and more diversified platform lowers the risk profile, while broadening the product offerings for both companies.
Read more about Powering the Internet...
Data centers house the critical physical infrastructure that provides the space, power and connectivity for the servers that run the internet. Each facility requires massive amounts of electricity, both to power the servers and to keep them from overheating. One data center may draw 10 to 20 megawatts of electricity. To put that in perspective, one megawatt is enough to power a thousand homes, so one data center might use about as much power as a small town.

Each facility also builds in multiple layers of redundancy in case the power goes out: first a room full of batteries, then diesel generators and finally backup generators. Digital Realty has a national contract with a fuel supplier that prioritizes the company's facilities second in line, immediately following hospitals, in the event of a major emergency. Thanks to all those layers of redundancy, Digital Realty experienced no down time at facilities affected by Superstorm Sandy in 2012.

In fact, Digital Realty's data centers have delivered "five nines" of reliability for the past 10 years in a row. In other words, Digital Realty's 145 properties in North America, Europe, Asia and Australia have been online 99.999 percent of the time, suffering less than four minutes of downtime in any given year.

That reliability is crucial for Digital Realty's clients, which include the likes of Facebook, JPMorgan Chase and IBM.
by Tricia Miller Klapheke
RELATED READING FROM THE ARCHIVES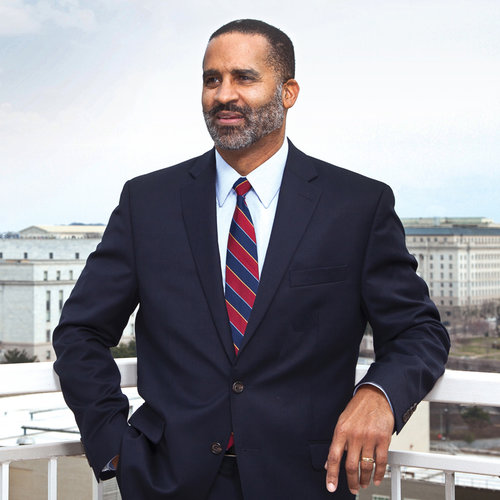 HEROES' GREATEST SIDEKICK
Summer 2017
Surpassing New Heights
Fall 2016